Tony Volz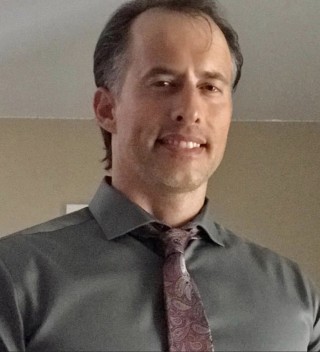 Email
Independent Insurance Agent
Direct: 630-413-0451
Tony Volz is the senior independent insurance agent at Landmark Insurance. He is committed to serving the community by providing the best insurance coverages at affordable premiums. His genuine love for his clients is made apparent, not only by reviewing their current insurance plans at no cost, but also by educating them on their coverages, and finding ways to help them save money. Tony values integrity, honesty, character, and hard work. His passion for the insurance industry, and for the well-being of all people, motivates him to wake up every morning with the sole purpose of serving others. He is a powerful force in the workplace and uses his positive attitude and tireless energy to encourage everyone around him.
Tony strives daily to be a faithful follower of Jesus Christ, a loving father to his beautiful daughter, and an honoring son to his mother. In his free time, Tony enjoys writing children's books. He is a published author and creator of The Ark Animals whose books can be found on Amazon.
**Testimonials**
"I highly recommend calling Tony Volz at Landmark Insurance for an insurance check up! Not only did he save me and my son Tyler money on our home and auto insurance, he also DOUBLED the coverage we were getting! Please call him for a free, no obligation quote, he makes the process seamless!"
~Maggie Power
"Tony made the transition effortless and for much lower rates of equal coverage! Don't wait, call him!"
~Lorne Istre
"Just signed up with Tony today and I was very pleased with his service. He was very professional and responsive to all of my needs and questions."
~Paul Dvorak
"Mr. Volz was knowledgable, clear and understood exactly what I needed. He was able to customize my insurance saving me the hassle of shopping for insurance on my own."
~Alice Lilly
"Tony is the best agent I have ever had... He always gets back to me the daty I email him or a call. I would refer him to ANYONE!"
~Jennifer Forsythe
"Another satisfied customer! I knew you would not disappoint! Thanks for helping my friend Rich, Tony!"
~Maggie Power
"Hey I wanted to tell you that after working with Tony on my car and home insurance I am now saving $1200 a year! Thank you!"
~Rich Andersen
"I was referred by my agent to Tony Volz. Tony is super amazing, he was so patient and kind with me and being a first time home buyer. He walked me through everything and answered all my question even when I asked 2 or 3 times."
~Jessica Foerster
"Tony is a STUD!! Thanks again"
~Ramie Halloway
"I'm going to recommend you to my buyers.
:)
Great service Tony
It's refreshing to deal with competence …I'm so used to the opposite."
~Monica Walsh
Solid Realty
"Tony was very helpful and easy to work with. As a first time homebuyer he was willing to answer all my questions and guide me through the home insurance portion of that process. Thanks Tony!"
"Update: I have now switched my auto insurance to Tony as well. He has been nothing but prompt and attentive to what I need in all my insurance policies!"
~Christopher Blatti
"Tony was a true professional in providing quick quotes and fast responsive in any questions I had regarding policies. If you wish to save money on insurance needs he's the professional to go to, I would definitely recommend his services."
~Hivan Chiquito
"Tony was very professional and responsive to all my questions regarding Home and Auto insurance and coverages. I think he is cool to work with, I'm satisfied with his service. I will recommend Tony to my friends and relatives with insurance needs. Thanks again!"
~Robert Williams
"Tony Volz is very personable and did an excellent job of explaining the details of my home insurance. It was the first time I was signing up for home issuance and Tony make the process very smooth. I will be recommending him to my friends and family."
~Samir Ahmed
"They gave me a much lower price than my old car insurance company.... amazing service and incredibly responsive!"
~Kylie Volz
"Anthony "Tony" Is a remarkable agent. As a client and customer you are treated more as family! The service is trustworthy and reliable! Something that is very hard to find in the insurance profession! LandMark is amazing and Tony is a "All-Star" stellar agent. The experience is always pleasant. Your needs are constantly assessed so there is no need to ever worry, you can always rest assured that you will be attended to and are always brought up to date on things that will help you and your insurance needs while maintaining financial consciousness. Tony gives time and patience. I can say this: if you are seeking a true agent and someone who will give great service and also treat you as all customers seek to be treated then Tony is the best choice!"
~Noopy J
"My agent, Tony, got me the BEST rate for both my auto and homeowners insurance! I called for a quote, and he provided me with a prompt response immediately! He explained everything in detail and was extremely patient with me as I asked numerous questions. I am pleased with the choice I made to do business with Landmark Insurance Company!"
~Nita Jax
"Tony was very nice and easy to deal with. Made everything easy. It was a no brainer not to go with Tony."
~Jason D
"Tony Volz was excellent to work with. He was right on top of getting me a quote quickly and kept the channel open for questions. He got me a pretty great bundle and appreciate his professionalism."
~Dina N.
"Tony Volz was great in getting me a quote that will save me money. He was kind and professional!"
~Larry C.
"Tony was a great help! He made everything easy. I highly recommend!"
~Jessi G.
"Tony was a huge help in getting me a great policy for the best price. He made sure I had all of the coverages I would need and even worked with my mortgage company to get them the information I
needed to hit my closing date. I highly recommend
Tony to take care of any insurance needs!"
~Austin P.
"Tony is an absolute pleasure to work with. The entire process was easier than expected and more importantly less costly than expected. Would highly recommend!"
~JL
"Tony Volz and his team have been absolutely amazing! I am a loan officer in the mortgage industry and had an immediate need for a homeowner's insurance policy that fell through THE DAY BEFORE my client's closing from another insurance company. If I did not find another insurance company within a few hours for my client's new home purchase, the closing would have been pushed back, creating a multitude of other problems. I was referred to Tony by a friend in the final hour. Tony was immediately accessible by phone and was able to deliver a quote within 15 minutes. Gianfranco delivered evidence of property insurance and other needed documentation, shortly after, to my processing team and allowed us to keep our scheduled closing date in line for the very next day! An extremely effective and impressive job done by the Landmark team to save the closing for my client. And the cherry on top is the lower premium for my client compared to the original insurance company that was unable to deliver, saving them money on cash to close for the home, and lowering their monthly payment! Job well done team!"
~Matthew B.
"I received excellent service from Tony Volz. He was very knowledgeable and helpful. Got me a really great quote!!! I highly recommend him!!!"
~Christopher J.
"I have worked with Tony for a few years now. I can honestly say that he is hands down one of the best agents I have worked with. He has always been available to answer questions and offer tips on which policy to choose. His communication was very quick and professional. I would highly recommend Tony!"
~Connie T.
"Tony Volz was great in getting me a quote that will save me money. He was kind and professional!"
~Larry C.
"I was referred to Tony and was extremely impressed. I have been searching for insurance and did not expect his rates to be 25% lower than my lowest quote that I found myself. He has competitive prices, fast results and extremely professional!"
~Nikki S.
"I was referred to Tony and I was extremely impressed. I have searching for insirance and did not expect his rates to be 25% lower than my lowest quote. He has competitive prices, fast results and extremely professional!"
~N S.
"Tony was the best! He got us homeowner's insurance for less than half of what we were going to pay with another agency, and got us a great rate on auto and motorcycle coverage as well."
~Steve M.
"I was referred to Tony from a friend. He got me set up with a new lower policy in no time! Thank you, Tony. You are amazing. Highly recommend."
~Patrice B.
"Tony takes care of all your needs in a timely fashion,and is very polite, very professional, and easy to talk to and I recommend him to anyone."
~Aaron K
"Tony V. has been nothing short then amazing and so helpful. 10/10 recommend! Thank you for everything."
~Kylee N.
"Very helpful and professional. He got me a cheaper policy with better coverage than I could find online myself."
~Minhaz D.
"I highly recommend Tony Volz with Landmark. He guided me every step of the way being a first time home purchaser. He is very attentive to what I was looking for and also made me aware of things I never thought of. Same with my auto insurance, nothing you add when you go about getting your own quote online! Never knew how much coverage Insurance companies hide and don't let you see as an highly experienced Agent like Tony Volz, he's honest and will work with you to get you the best options out there.
10⭐️"
~Brandy S.
"Was very helpful and understanding through the whole process. Answered all my questions thoroughly and quickly. He did made sure my policy was exactly what I wanted and needed."
~Kimberly K.
"Tony has been a pleasure to work with. Sending quotes within a timely manner and quick to reply back. I was able to get excellent coverage for a fair price"
~Stacey J.
"Tony, was quick, reliable and very knowledgeable about all my needs for auto insurance. My annual renewal was coming up for my prior policy and the number sky rocketed. Tony was able to shop and beat all 5 companies I reached out to. Highly highly recommend, I will be recommending him to all my family and friends. You will not be disappointed. 10/10."
~Juliana W.
"Tony is extremely knowledgeable and efficient. Tony will tailor your plan to fit your needs and is readily available to answer any questions you may have. In a word, AWESOME!"
~Melvin D.
"Great service!! Excellent prices, better coverage, trustworthy companies, their team always looking for your best interest, ask for Tony."
~Carolina A.
"Tony was great on explaining everything so we understood our policy. Saved us money from switching from our prior policy which is a big plus! I highly recommend Tony and his team for insurance needs. A+ team and Agent!"
~Michelle M.
"Tony was great in helping me with all my insurance needs. Very easy to speak with he didn't have a problem explaining things to me. He said he'd call me back with some quotes and he sure did. Tony saved me a Bundle of money! Thank you Tony!!
"Tony at Landmark Insurance was so patient and knowledgeable. Purchasing and moving is a lot! Tony found very good rates for both our new home and our autos! I highly recommend Landmark Insurance."
~Lin T.
"Very impressed with the quick response received from Landmark Insurance Group, Agent Anthony Volz. I would highly recommend him to anyone in need of Insurance."
~Lupe R.
"Tony is efficient, prompt & diligent and saved me $400 with the same coverage as my previous insurance carrier, even after adding a teen driver."
~Lynda V.
"Quick response!!!"
~Darlene D.
"Tony Volz took very good care of me. I had quotes from 3 sources and had the best option via Tony."
~Jonah T.
"Tony is great. He works hard to get the lowest rates possible and his communication is on point! Not only do I refer him to my clients, I switched all my personal insurances to him!"
~Fran H.
"Tony Volz is a pleasure to work with and knows how to get things done fast! He took care of our commercial auto policy so quickly and was able to walk us through any questions we had. Highly recommended for your insurance needs!"
~Rocio C.
"Tony at landmark insurance group is the bee's knees. The willingness to help get the best possible coverage at such an affordable price has left such an unforgettable experience. From the bottom of my heart thank you for all your help Tony!"
~Stamp D.
"Amazing experience Tony was there every step of the way helping and guiding me. Very responsive and saved me a lot of money on insurance. Will always use Tony for my insurance needs"
~Jonathan S.
"Tony is very knowledgeable and took the time to explain the best options for me along with saving me money."
~Nicole M.
"Very happy with Tony. He was recommended to me by my DIL and business partner at Coldwell Banker. I have to say he definitely saved us money on home and car insurance."
~Lana W.
"Tony was a huge help getting us a great quote for car insurance and homeowners insurance.
He is efficient , kind and has a great work ethic. It was a pleasure to work with him !"
~ursula g.
"very efficient and quick! Thank you"
~Bot O.
"Tony is great to work with for us a auto and home policy cheaper than any other quote and explained everything we are very happy with his company"
~Lorissa A.
"Tony did an amazing job with helping me with home insurance and auto insurance. Everything was so simple and quick. Everything was smooth and have no regrets. Thanks Tony!!"
~israel c.
"Tony Volz was extremely patient and helpful in getting me a quote for my home & auto insurance. So professional and nice!"
~Maegan W.
"When we bought our house I chatted with Tony about potential insurance coverage. He shared insights into what I should be looking for with quotes and then offered the lowest, best insurance through Travelers. We even switched our car insurance and saved! Highly recommend working with him and his team."
~Haleigh E.
"Thanks Tony, you were a pleasure to work with. Everything was very easy and you saved me $$. I would recommend and use for all future insurance services. Thanks again for the smooth process."
~Dan M.
"Tony at Landmark was amazing, I can say my home policy was well put together. Tony understood what was necessary to protect my new investment and he assured that my home was fully covered; without me having to ask him to add things such as building code coverage. As a Contractor I've personally reviewed thousands of insurance policies over the last nine years, and have been horrified at the lack of coverage that people have on their homes. I'm so glad I didn't have this issue, thank you Tony!"
~Erica R.
"Thank you Tony,
I'm the VP of a National construction company and we deal with insurance claims about 98% of the time for residential. We are the preferred MRP contractor for many major insurance companies .
I've seen tons of policies and I can say you did well on mine, I didn't have to ask you for much, you set it up perfectly, thank you!"
"I recently had the pleasure of working with Tony Volz, Landmark Insurance Group to secure insurance coverage for my home and vehicles, and I must say that I was thoroughly impressed with his level of professionalism and efficiency.
His team provided excellent service with a quick turn around time.
From the moment I contacted Tony, he was attentive and responsive to my needs. He took the time to understand my insurance requirements and provided me with a range of policy options that were tailored to my specific needs.
What really stood out to me, however, was how
Tony was able to significantly reduce my premiums without compromising the coverage I needed. He worked diligently to find discounts and other cost-saving measures that ultimately resulted in substantial savings for me.
Overall, I couldn't be happier with my experience working with Tony Volz and his team. He is truly an outstanding insurance agent who goes above and beyond to deliver exceptional service. I would highly recommend Tony Volz to anyone in need of insurance coverage, and I look forward to working with him in the future."
~Laji Thomas
"Tony is the real deal. He made the homeowner/auto insurance process easy to digest. No matter what time I needed help, Tony always made sure to either accept my call or get back to me in a timely fashion. I highly recommend his services to anyone interested in purchasing insurance. Thanks again Tony!"
~Martin B.
"Tony at Landmark was able to make sure I have the right policy for my home. He is very quick and makes sure you have all your questions answered. He provided several quotes for me and made sure I chose the correct coverage. Please reach out to Tony without hesitation for any insurance needs. Very helpful and professional."
~Alondra U.
"Tony was so great and easy to deal with. He helped us save a lot of money on a new home and auto policy. Very attentive and painless process. Would highly recommend!"
~Colleen F.
"I can't say enough about Tony and the service that he provided. Tony's level of service and integrity are top notch especially in these times when it's rare you can talk to an agent. I was referred to Tony and I am so happy that I gave him a call. Five star."
~Domm N.
"Thank You Nanci….I so appreciate the way you and Tony communicate on these issues…..you make your agency so easy to work with!"
~Jerry M
"Tony and Nanci made Switching my insurance from AllState to Landmark the easiest thing I have ever done!! Thank you!"
~Alondra U.
"Tony Volz and his crew are so incredibly helpful. They explain everything from the start and they are quick getting back to you!"
~Bethany W.
"Tony was amazing! The easiest and best experience I've had getting auto insurance."
Lauren S.
"Excellent, dependable, integral service top to bottom."
~Brian B.
"They always returned my calls and emails. My questions were answered and I felt like they knew the insurance business and service in it was done with pride. Very nice people to do business with. They are more than just a website like other businesses."
~Bonnie R.
"I just want to thank you so very much for your hard work that you put in our car and home insurance. You and Tony are the best as far as my wife and me are concerned."
~Wayne R.
"Great to work with"
~Joseph A.
"Wow what service Tony is amazing and I got a fantastic price for my auto insurance. I have been afraid to switch, Tony made it easy and a win win for me I saved money!"
~Marcia M.
"Tony Volz just saved us a TON.
Highly recommend him. We switched our personal and our church. Great coverages also!
Wonderful man of God. If he can't save you money, he totally understands if you go elsewhere"
~Angela B.
"Tony Volz was exceptional at his craft. He doubled my auto insurance coverage and it only cost me $17 more! My home owners insurance is also cheap and fabulous. My girlfriend and I can rest easy knowing that we are protected."
~Jake A.
"Tony Volz is my #1 Car & Home Insurance
man. Everyone should have Tony Volz unless you like giving your hard earn money to Another Insurance Company by paying more for the same coverage!"
~Wayne R.
"The customer service is the same 100% Very Happy and satisfied with Tony & Nanci !!!
They are just wonderful and great
I have recommended to everyone about them.
They are #1 with my family."
~Wayne R.
"Tony was a pleasure to work with. He was able to bundle up my auto home & flood policies for great prices and was awesome about explaining everything in great detail. He looked at my old policy compared to my new one to make sure I was getting enough coverage. I'd recommend him to anyone I know !"
~Terri S.
"excellent service and price"
~Justin H.
"Stellar service! Being in the real estate industry I value a reliable insurance agent and Tony Volz is exactly that! I refer Tony and Landmark to all my clients as well as my own personal policies being with them."
~Vincent V.
"Thank you as well for your extremely informative presentation. The agents all agreed you provide a great option for our clients. We will be doing more business together soon!"
~Lenny F.
"Wow Tony has done it yet again!
Incredible service - after my home closing dates switched around many times, Tony was very on top of making sure my insurance started on the correct date (with very little notice). Thank you, Tony!"
"I had the pleasure of working with Tony for my insurance needs and I cannot express how pleased I am with the level of service and professionalism I received. Tony took the time to to explain various policies and options available for me, his knowledge and expertise made the entire process much smoother and less overwhelming!!! I will definitely be referring him to family and friends. Thank you Tony !"
~Desi B.